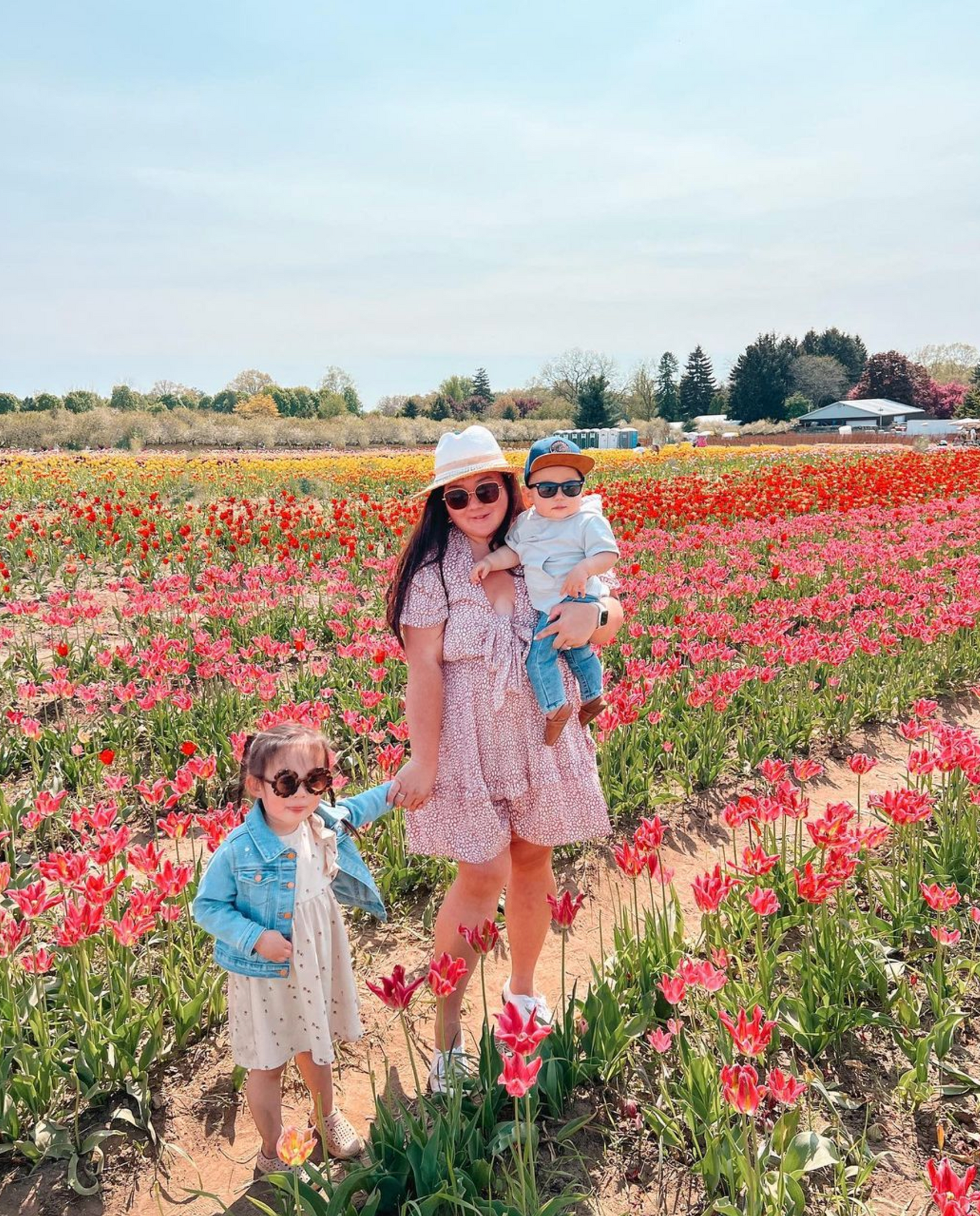 Oh, hey!
Hi, I'm Becky! Owner and Creative Director of Cherrypick, wife, and mama to Mila and Jaden. Family is the reason for everything I do and my inspiration comes from my little ones. My 3-year-old daughter Mila is strong-willed, brave, and full of imagination and creativity, while my 1-year-old son Jaden is already showing his kind, loving, and resilient personality. I enjoy being by the pool or beach and sweating it out on the Peloton (although cliche, I truly believe the cure for anything is salt water– sweat, tears, or the sea). Thank you so much for being here and supporting our family-run labour of love!
In 2014, Cherrypick first launched as one of the first and only eCommerce-based statement jewelry brands in Canada. We were growing and expanding rapidly and were proudly carried in over 100 retailers across North America. But as a "passion project" at the time, it became unsustainable to balance the growth of the business with other life priorities: demanding jobs, wedding planning, moving, and eventually: struggles with infertility. I wanted children more than anything and took a hiatus on Cherrypick to shift focus on growing our family and then becoming the best mom possible to my littles. A couple years quickly passed and fashion trends changed drastically. And just like I have "grown up" and matured from the style of our old brand, so have our customers. While we have pivoted completely from jewelry, we still stand by creating aesthetically pleasing products– but now for you and your families!
The idea for the revamped Cherrypick brand came from the desire to bring fun and happiness into homes. While we struggled with infertility, I dreamed of decorating my future babies' nurseries and creating special traditions for every occasion. After having children, I became that "extra" mom – always wanting to celebrate every holiday or occasion, whether big or small. 
Traditional decorating can be both stressful and expensive, but our lightweight banners are an easy and affordable way to decorate with minimal effort! Whether decorating for a special occasion or simply just for fun, our banners add a unique and magical touch, making every space a happy place. Our banners are professionally printed in small batches with non-toxic ink, machine washable, and easy to hang and store away to re-use over and over again. 
We hope our banners become part of the growing traditions in your homes and help to create core memories with your littles. We believe in raising kids to be strong, kind, confident, and empowered, and want our designs to celebrate the magic (and beautiful chaos) of childhood. Our core designs are great for everyday decorating and we have seasonal/holiday designs and limited edition drops every month.